Roll over image to zoom in
Description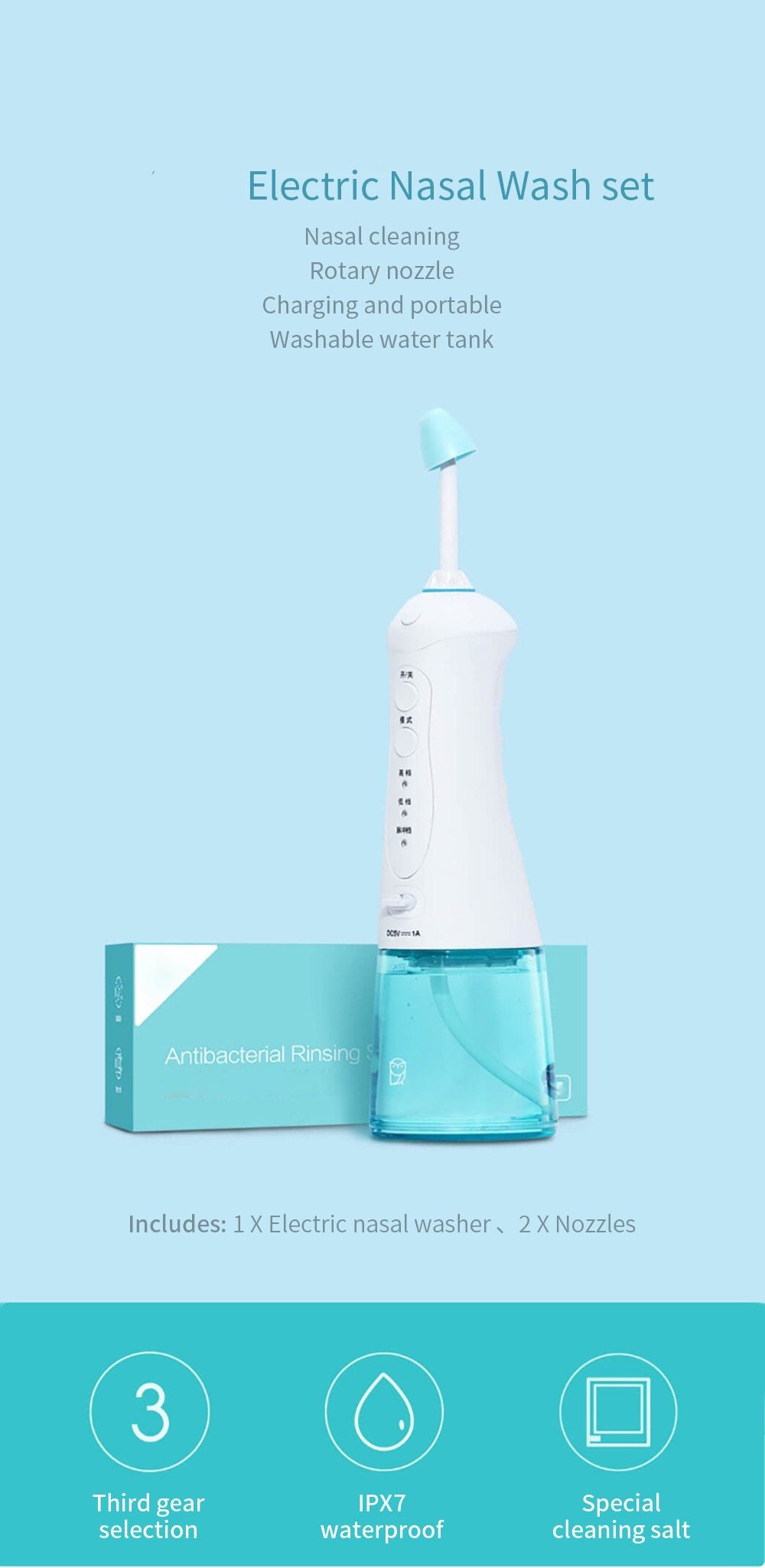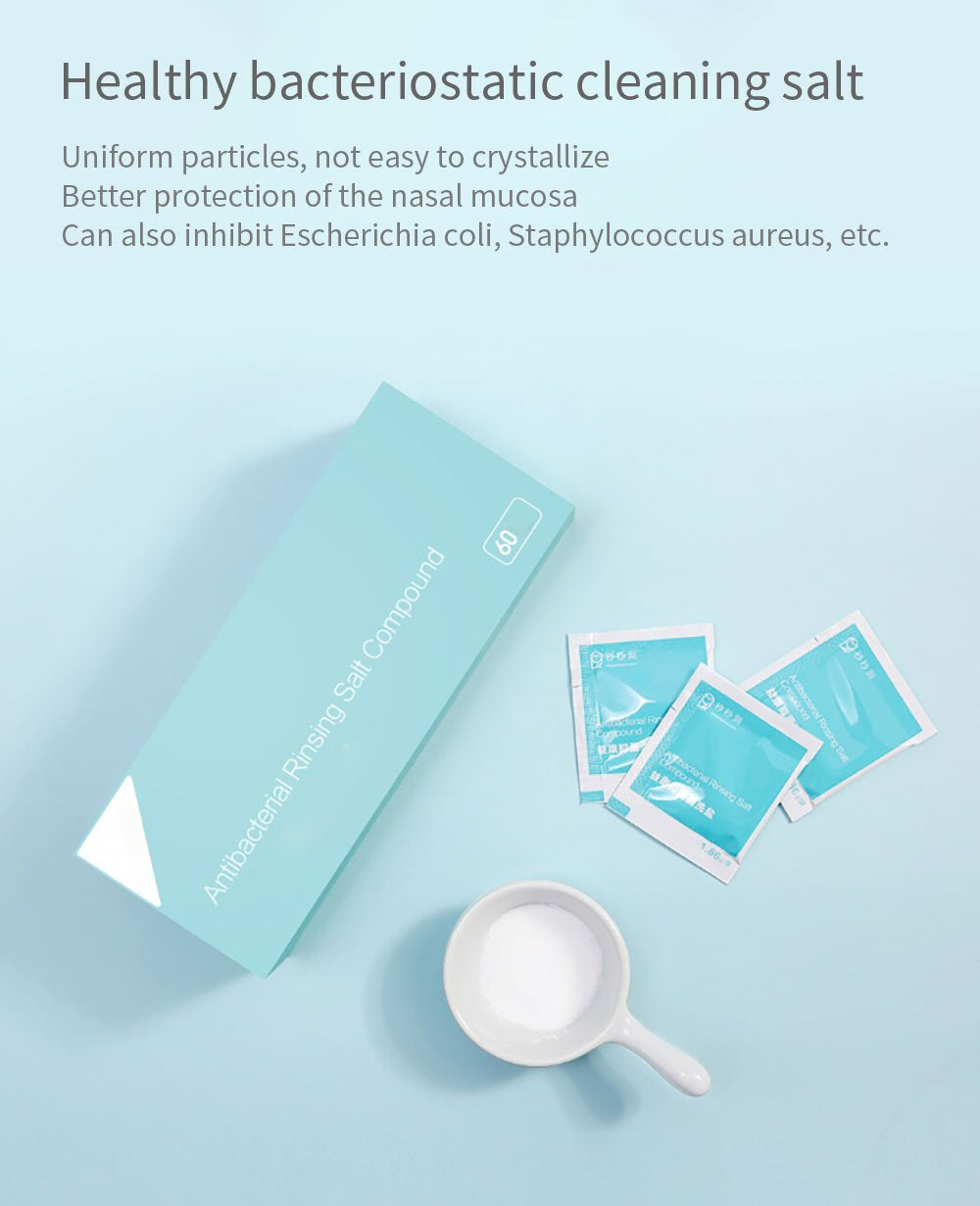 Description :
Are you still upset by various nasal discomforts?
For example, nasal congestion, sneezing, allergic rhinitis, etc.
Electric Nasal Wash set will solve your problems.
Nasal cleaning / Rotary nozzle / Charging and portable / Washable water tank
200ML capacity / Detachable / Easy to clean / Long time to use
IPX7 body waterproof, more peace of mind.
USB Charging--Easy to use and convenient for travel.
The charging cable is 1.5m, Fully charged in 4 hours.
Third files flow modes, Give you a variety of cleaning careHigh-grade mode
-- Common nasal problems, allergies, nasal itching, etc.
Low-grade mode
-- Daily nasal care, such as sneezing, runny nose, etc.
Pulse mode
-- Deep cleaning can effectively relieve sinusitis, etc.
How to use:
1.Add hot water to the 200 ml mark.
2.Pour a 1.86g pack of nasal wash salt into the water bottle.
3.Insert the nozzle into the fuselage.
4. select the flow mode.
5.Place the nozzle head near a nostril, turn on the switch and start cleaning the nasal cavity.
(Do not inhale while cleaning the nasal cavity)
It is not recommended to use this product for children under 5 years old.
Package Included:
1 x Electric Nasal irrigator
2 x Nozzle heads
1 x USB Charging Cable
Payment & Security
Your payment information is processed securely. We do not store credit card details nor have access to your credit card information.