Roll over image to zoom in
Description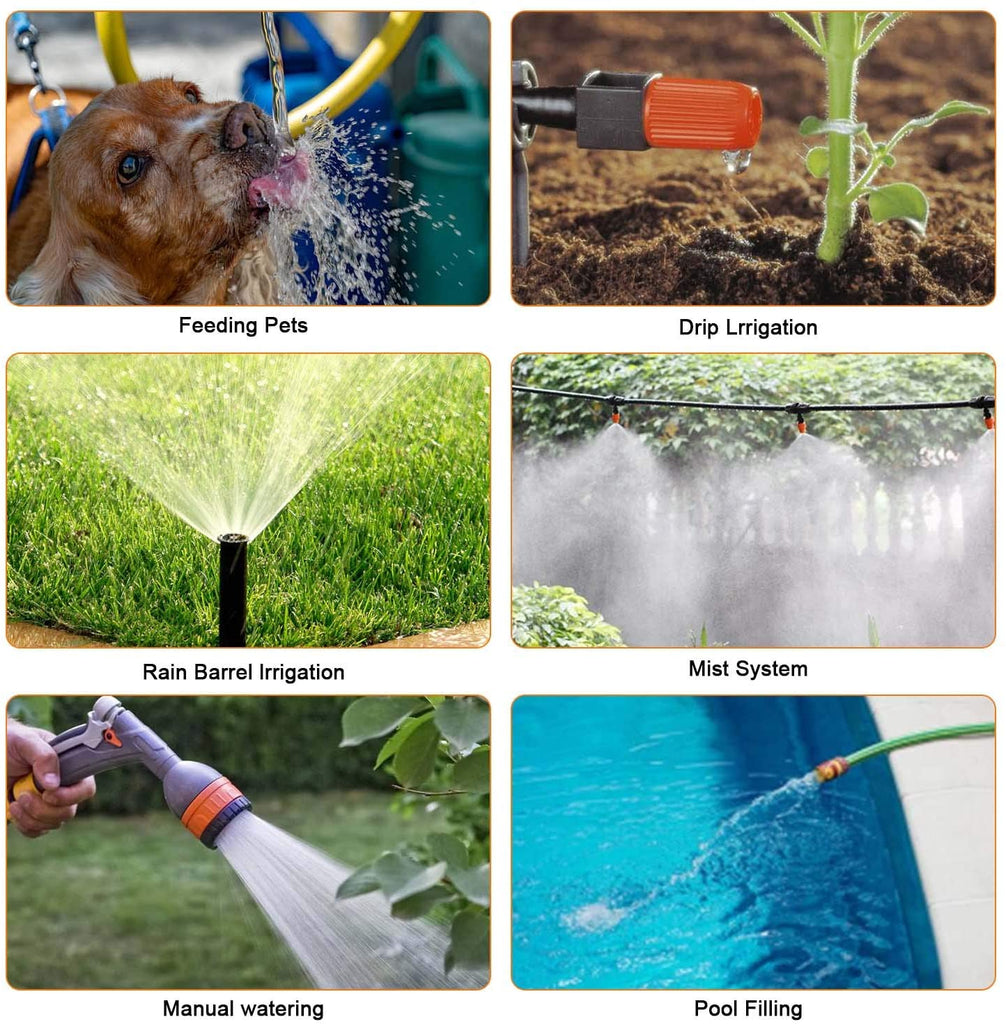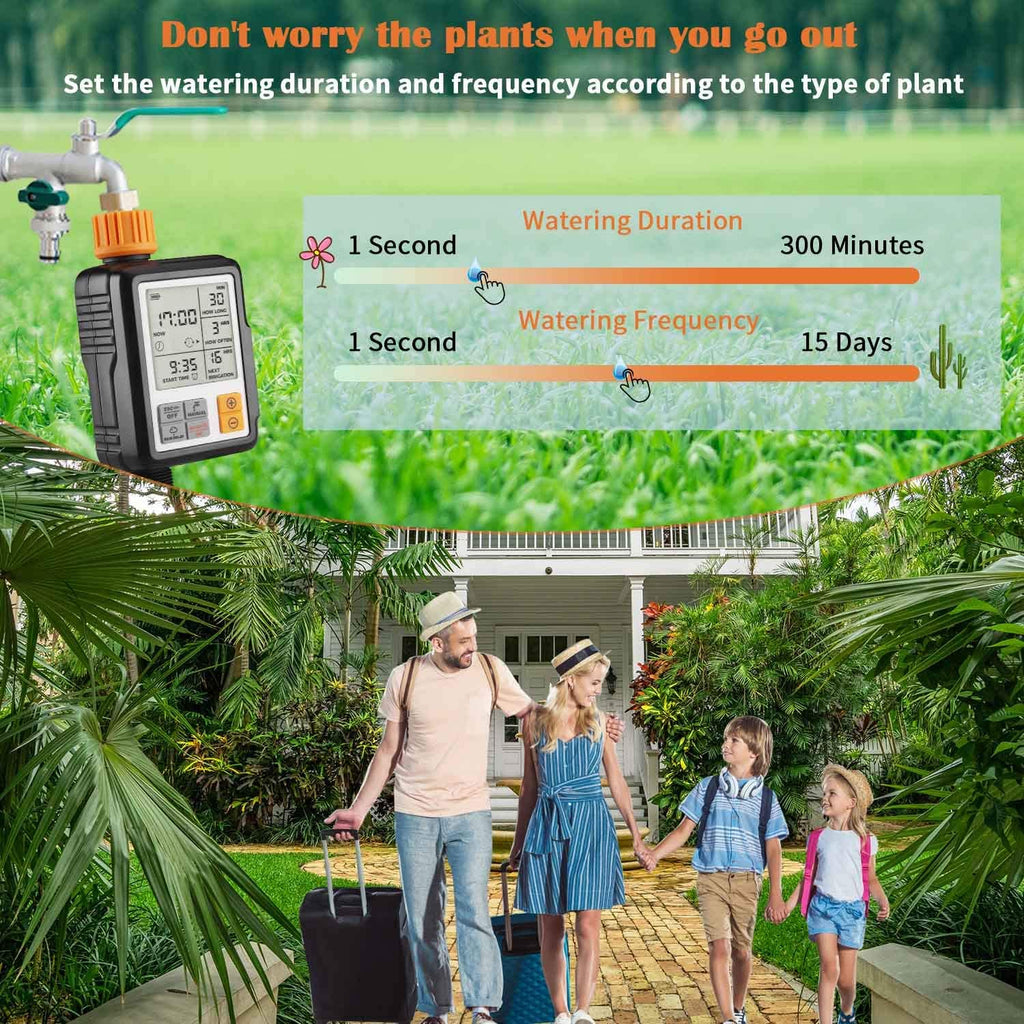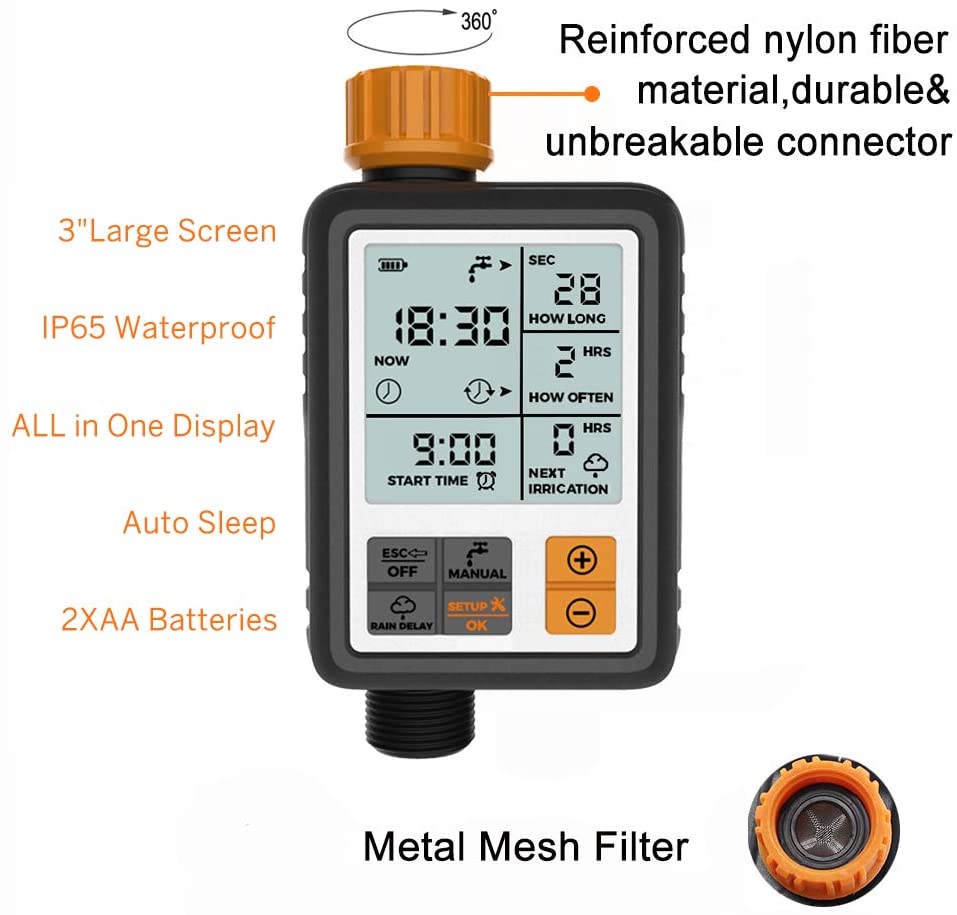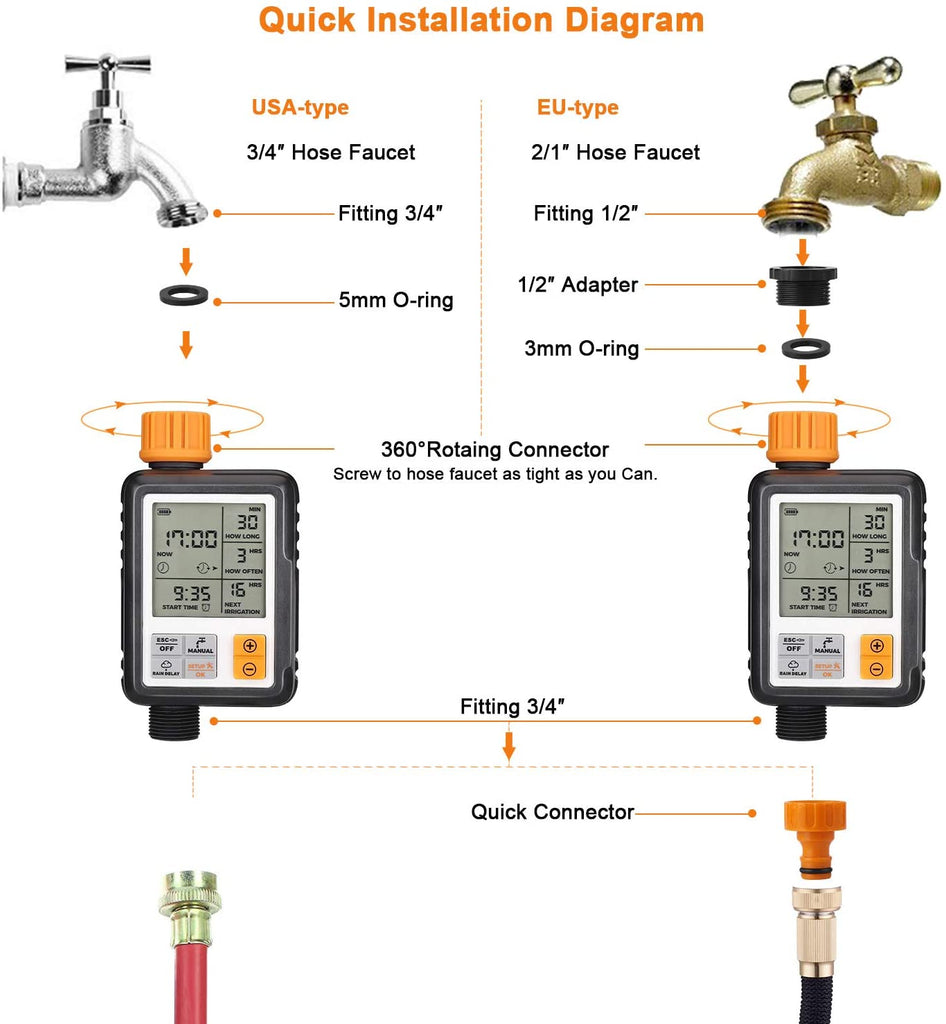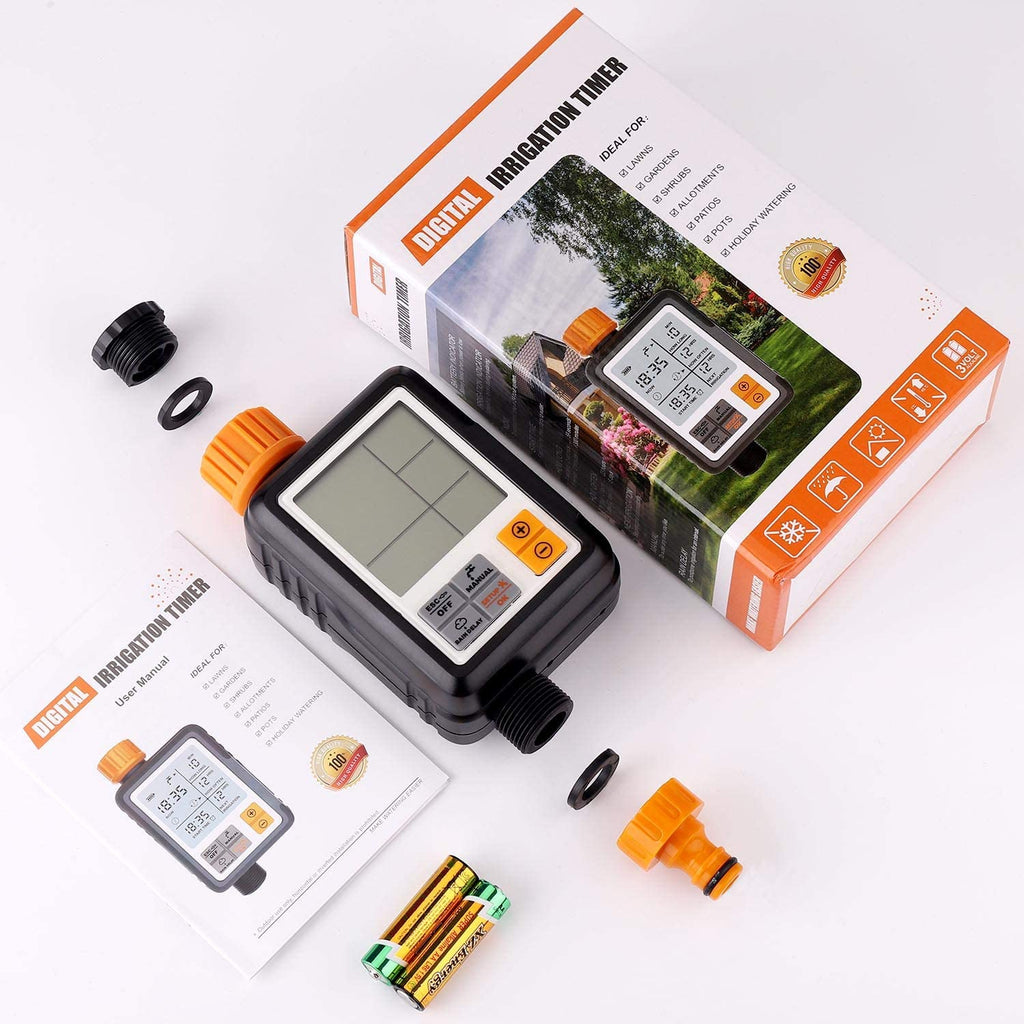 Description:
With this automatic timing irrigation device, there is no need to worry about your flowers and plants when leaving home for several days.

Features:
-Setting the time: you can set the watering time and also the current time
- Watering time: the minimum single watering time can be set to 1 second, and the longest single watering time is 300 minutes
- Irrigation cycle: 1 - 23h, 1 day, 2 days ... the longest cycle is 15 days
-Large LCD screen: you can see the countdown display of the next irrigation and left power
- Delay rainy day: if you want to delay when it rains, just press the button for the next time of water
-Low power consumption: 2 AA batteries can be used more than 1 year
-Rain resistant: it can be installed vertically outdoors
-Temporary running water: it will not affect the already set program
Application:
Widely used in family gardening, small lawns, flower beds, and vertical green irrigation.Timer Type: Ac Pro
Type: Garden Water Timers
Material: Plastic
Type: Garden Water Timers
feature1: Irrigation controller/garden water timer
feature2: Sprinkler Controller
feature3: Garden irrigation tool
Name: Intelligent timing watering device
POWER: 3V, 2 AA batteries (not included)
product size (l x w x h): 16.00 x 8.00 x 5.00 cm / 6.3 x 3.15 x 1.97 inches
Type 1: Watering Timer/water timer
Type 2: irrigation / sprinkler timer
type 3: automatic watering/garden water
Payment & Security
Your payment information is processed securely. We do not store credit card details nor have access to your credit card information.